HYDRAULIC SYSTEMS - COMPANY PROFILE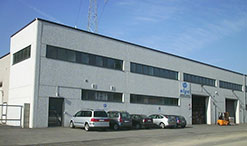 Hydraulic Systems, also known worldwide as Alpe or AHS, manufacture and supply water meters in Italy, Europe, America, Africa, Asia and Australia. Hydraulic Systems offer one of the most comprehensive selections of water meters, suitable for any application in domestic water distribution, as well as for industrial and irrigation use. The range of products includes a variety of metering principals including: turbine water meters, volumetric water meters and woltmann, as well as models for specific applications, such as those with pulse output facility for remote reading options or connections to batch control units.
Hydraulic Systems technical and commercial staff are at the customer's disposal to recommend the most suitable product available, also in the case of products that are out of our standard.
Hydraulic Systems company management system is certified EN ISO9001:2008. To ensure guaranteed accuracy, stringent testing is carried out in our laboratories, which are fully equipped with state-of-the-art measuring equipment, testing devices, and mechanical and hydraulic testing machines approved by Ministero delle Attività Produttive Italiano (Italian Ministry of Industry) to carry out the "first verification" and to apply the EEC verified mark. The high quality and reliability of our products are testified to by the certificates of approval according to the norms EEC 75/33 class B and C and conformity with the ISO 4064 Directive.